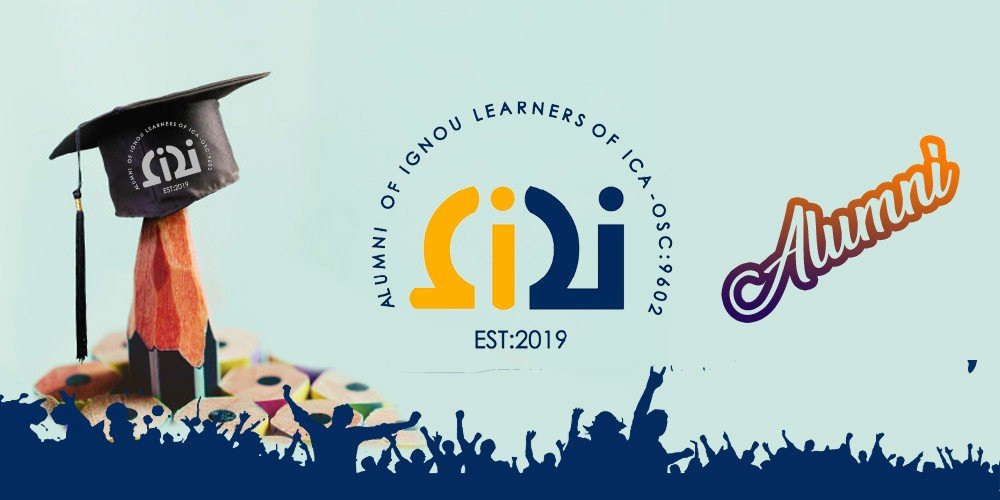 On popular demand of the learners the "ALUMNI OF IGNOU LEARNERS Of ICA" was formed on January 26, 2019. The primary objective is to build strong professional Network among the ICA graduates.ICA Management took the leading role to form this Alumnus. In presence of ICA authorities seven member Executive Committee was elected. ICA Chairman is the Patron of the Alumni. ICA Management and Alumni works hand in hand to meet the objective of the Alumni.
Objectives
Ø To bring together all the old students to share their Knowledge and experiences with each other
Ø To provide financial assistance to the needed alumni members pursuing higher studies based on merit and means.
Ø To build Network and Relationships
Ø To arrange donations to the poor students either by way of cash or kind for their education purpose
Ø To mentor other.
If you want to be connected with the Alumni members and get updates of our activities please add to our ICA Alumni Whatsapp group no. i.e. 9818505224. And if you want to be the active member please register yourself by filling up the form available at ICA.
Bank of Kathmandu Limited
Account Number: 012400001178524
International Center for Academics Pvt Ltd
Please download the form and send us (academic@ica.edu.np) along with payment voucher OR physically visit ICA to submit the form and make the deposit.