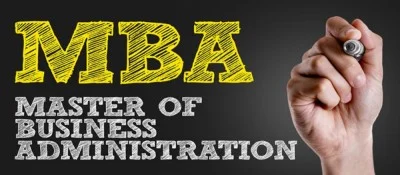 MASTER OF BUSINESS ADMINISTRATION (MBA)
Program Details
Program Details:
This programme is an AICTE recognized Post Graduate Degree programme designed to develop the skills required for careers in business and management. All the courses are contemporary, covers diverse areas of study in business and management and relevant to the present day needs. It is uniquely designed for both fresh graduates and the working personnel.


Duration: Minimum 2 years and Maximum 4 years
Eligibility Criteria: Bachelor Degree of Minimum 3 year's duration with at least 50% marks.
Course Structure:
Total Courses – 28
Total Credits – 116

I semester
SN
Course Code
Course Title
Credits
1
MMPC-001
Management Functions and Organisational Processes
4
2
MMPC-002
Human Resource Management
4
3
MMPC-003
Business Environment
4
4
MMPC-004
Accounting for Managers
4
5
MMPC-005
Quantitative Analysis for Managerial Applications
4
6
MMPC-006
Marketing Management
4
7
MMPC-007
Business Communication
4
28
II Semester
SN
Course Code
Course Title
Credits
1
MMPC-008
Information Systems for Managers
4
2
MMPC-009
Management of Machines and Materials
4
3
MMPC-010
Managerial Economics
4
4
MMPC-011
Social Processes and Behavioural Issues
4
5
MMPC-012
Strategic Management
4
6
MMPC-013
Business Laws
4
7
MMPC-014
Financial Management
4
28
III Semester
SN
Course Code
Course Title
Credits
1
MMPC-015
Research Methodology for Management Decisions
4
2
MMPC-016
International Business Management
4
3
MMPP-001
Project Course (Equivalent to 2(Two) courses)
8
Four courses from specialization area of your choice
16
32
IV Semester
SN
Course Code
Course Title
Credits
1
MMPC-017
Advance Strategic Management
4
2
MMPC-018
Entrepreneurship
4
3
MMPC-019
Total Quality Management
4
4
MMPC-020
Business Ethics and CSR
4
Three courses from specialization Area opted in Semester III
12
28
The different areas of specialization are: Human Resource Management, Financial Management, Operations Management and Marketing Management.
Mandatory Documents Required During Admission:
Bachelor's Transcript
Bachelors Provisional/degree/ convocation certificate (Any One)
+2 Transcript
SLC marksheet
Citizenship (If Date of Birth is mentioned in A.D) or Else Valid Passport
3pp size & 2 Auto Photo
Admission Session:
The admission in MBA is taken for July and January session.

Examination:
The examination will be taken by IGNOU through ICA.
Academic Counseling Session:
For few programs academic Counseling Session is provided for Selective subjects only. For further details on Academic Counseling Session do kindly contact Academic Coordinator at