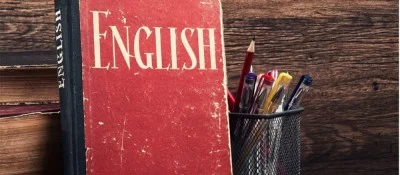 MASTER OF ARTS IN ENGLISH (MEG)
Program Details
Program Details:
The aim of the Master's Degree in English (MEG) Programme is to give the learners a sound understanding of English and American literatures and also other new areas in literature such as, Canadian, Australian and Indian English. MEG program provides the learner a sound base in language as well as gives them exposure to a wide range of literatures. It is a yearly program with total duration of 2 years. The learners would develop an understanding of English and other literatures of their choice in their proper historico-critical perspectives. A good knowledge of reading, comprehension and writing skills would be a pre-requisite for this Programme.
Duration: Minimum 2 years and Maximum 4 years
Eligibility Criteria: Minimum three years Bachelor Degree from a recognized University.
Course Structure:
Total Course – 8
Total Credits - 64
First Year
Compulsory Course
Second Year
Compulsory Course
Available Modules:
Module 1: British Literature
Module 2: New Literature in English (Choose any 3)
Module 3: Writings from the Margins
Module 4: Writings from India
Module 5: American Literature (Choose any 3)
Module 6: The Novel
Mandatory Documents Required During Admission:
Bachelor's Transcript
Bachelors Provisional/degree/ convocation certificate (Any One)
+2 Transcript
SLC marksheet
Citizenship (If Date of Birth is mentioned in A.D) or Else Valid Passport
3 pp size & 2 Auto Photo


Admission Session:
The admission in MEG is taken for July and January session.
Examination:
The examination will be taken by IGNOU through ICA.

Academic Counseling Session:
For few programs academic Counseling Session is provided for Selective subjects only. For further details on Academic Counseling Session do kindly contact Academic Coordinator at academic@ica.edu.np.