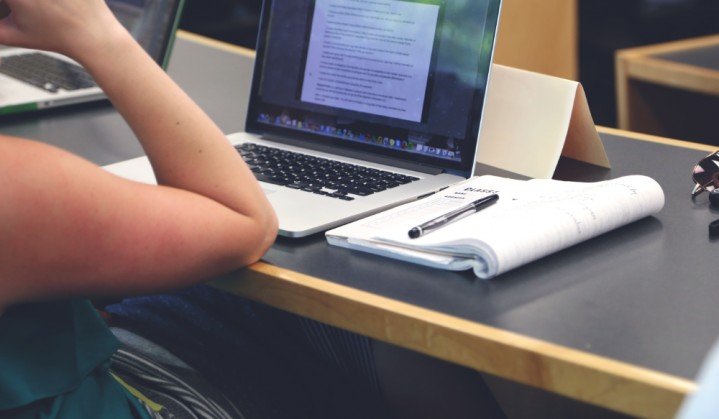 2020-01-30
International Center For Academics
Open learning is an innovative way of studying that allows individuals to learn where and when they want, and to receive and send written work by mail or email. Additionally, open learning is not limited to a classical classroom environment, traditional teacher based teaching method, rather approaches to interactive learning, formats in work-related education and training, the cultures and ecologies of learning communities, and the development and use of open learners friendly learning resources. Distance learning is one of the components of open learning which has set new trends and laid a path for future learners. It is rapidly growing globally by having access to many engaged learning individuals.
International Center for Academics (ICA) has been promoting open and distance learning (ODL) in Nepal since 1997 and has facilitated more than 6000 graduates. ICA offers a wide range of courses in both Bachelor's and Master's level degrees. Master's in Business Administration has been one of ICA's courses under Indira Gandhi National Open University (IGNOU) offered through ODL. Students or professionals pursuing MBA degrees tend to work in organizations and hence aren't able to give proper time towards their studies. And this is where ODL comes in handy. It helps individuals as such to get enrolled in courses they desire to while working for companies or doing their venture. Furthermore, this mode of learning is different as well as better than the traditional classroom confined teaching system and hence students can attend classes virtually which doesn't much stress on them since they would be working. Moreover, under this system, the learners can have unlimited access to the learning material such as lecture and discussion sessions.
Scope of open and distance learning share limitless importance in education, some of them are as flexibility, cost-effective, learning satisfaction, equal access, dual degree, ICT friendly, dynamic and versatile curriculum, unlimited free learning materials.
Flexibility: The system is flexible to learning methods, schedule, speed, and place, open to all age groups, admission criteria, etc. Learners can give continuation to their education without socio-economic or cultural hassles.
Cost-Effective: Education in distance learning manner can assist the students the save considerable money by eliminating the transportation cost, as well as an expensive paperback, printed textbooks.
Learning satisfaction: Students of the ODL system attend online classes individually without any disturbance from others. When confusion arises learners can review their learning materials more any time to solve their problems.
Equal access: In ODL, students of any age group can enroll in a course of their choice. Distance education may provide equal access irrespective of physical ability, social status, age group. Socioeconomic status, sex, ethnicity.
Dual degree: While studying under the traditional system a student can simultaneously enroll for a degree of the same level in Open University.
Although open and distance learning has its scopes, the constraints that come along with this form of learning cannot be ignored. Therefore, some of the constraints of ODL are mentioned below:
Lack of knowledge in using technology: Students especially from a rural area who enroll in the ODL system without proper training regarding the use of technology mostly become unsuccessful or dropouts.

Vast curriculum area: Online courses are normally not restricted to an upper size. As a result, the traditional teaching method cannot be applied here. Both teachers and students face problems.
Hidden Cost: For online learning, students need training to use technology. They must have their own or rented computer and internet connection. When contact programs are not arranged nearby or become obscure then learners look for private coaching, paying extra money.
Work-life balance: Individuals working enrolled in courses would have a challenging time coping both work and study. Although ODL is an alternative to the traditional teaching style, yet individuals face problems maintain work-life balance and hence it can put a toll on their studies as well.
Alongside, the constraints, there are numerous alternatives to open and distance learning which has been adopted by students all around the world. LinkedIn Learning, Udemy, Coursera OpenLearn, and Khan Academy are some of the many online learning platforms students. These learning platforms are accessible from anywhere and hence students find it convenient.
Hence, open and distance learning has been helping students to get an education without facing much hassle in terms of attending classes physically and being easy on the pocket. However, a student planning to enroll in an open university or a course must evaluate his/her needs. But in this age of technological advancement, open learning has set a benchmark as compared to the traditional learning methodologies which included the need for the physical presence of students in classes and due dates regarding assignments. Adopting to open learning is the way to go; although initially, students may find it hard to adapt to the teaching methodologies the experience and knowledge gained would supersede the effort put in.