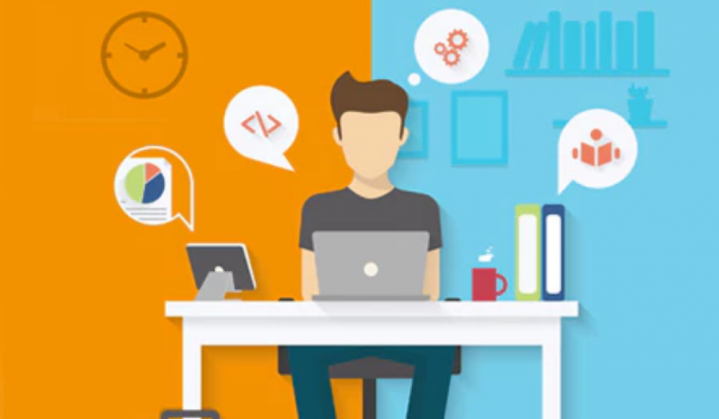 2019-04-07
International Center For Academics
The best rule is to only take on work which will not interfere with your academic commitments. Juggling undergraduate study with work at the same time is demanding, so how do you set about getting the right balance between your work, academic and social commitments. When graduation celebrations are over (and by all means take your time), you will find endless opportunities in Nepal and around the globe, where the economy is thriving and innovation is key. There are also plenty of prospects for undergrads too, with internships, work placements and part-time jobs for students.

To balance work and study at the same time can be a very difficult thing to do. Even though studying while working is commonplace, it is also something that can put stress on a person if not done right. Whatever the reason you need to study and work, you're likely to need a good plan to get you through. Although the thought of balancing work and study may seem overwhelming, it can be achievable with some planning and self-discipline.
For you to balance work and study, you need to be organized both at work and in class. You can do this by keeping your college materials organized in one place. This makes it easy for you to find them. On top of that, clearly marking all college and work deadlines on your calendar. This gives you a chance to do what is necessary to meet the deadlines. It is important to understand and accept the fact that some parts of your schedule will not be flexible especially class times and work days. You should, however, take advantage of things like leave, job sharing or flexible hours to study to do your assignments. Always be honest with yourself. It is essential to understand that with so much on your plate, you do not have all the time to do everything. Therefore, decide on your priorities and accept that some things will have to change.

It is important to communicate your tight schedule to your employers, clients, friends, and family. This helps in ensuring that the people around you know where and when you will be available. For you to study effectively, you need time to go through your class work. Letting people know about your schedule prevents them from interfering with your study time. Similarly, not all your mates understand the responsibilities of working while in college. Therefore, communicate and let the people around you know when you can socialize, when you need help with errands and when you need to study. Stress is an unavoidable part of being a student and a worker at the same time. Therefore, the best thing to do is not to avoid stress but to learn how to manage it. Get adequate sleep, take regular breaks, be active in class and at work, eat well, work out, stretch and even take a walk. Maintaining a healthy lifestyle will help you manage stress.

Open Universities such as IGNOU (Indira Gandhi National Open University) help people travel, Work and Study at the same time. There are certain instances where professionals who have to travel to different places for work have benefited from IGNOU. ICA (International Centre for Academics) which was established in 1997 and became first Partner Institute (PI) in 2002 currently, known as Overseas Study Center (OSC) of IGNOU providing an open learning platform for the learner. Its primary goal is to provide education to a student with Open Learning educational policy and Distance education method where the student can learn by working from anywhere, at any time and in their own pace without compromising professional and personal life.

In summary, by working and studying at the same time, you are taking a challenge that some people do not dare to attempt. But this does not mean that it is impossible; many people have done it and succeeded. Keep your goals and reasons in mind and use them as motivation and follow the tips above to balance work and study as best you can.