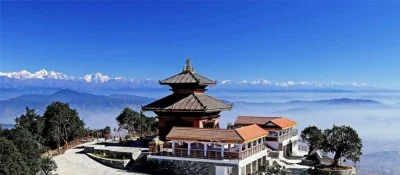 BACHELOR'S DEGREE OF ARTS IN TOURISM STUDIES (BATS)
Program Details
Program Details:
BATS is a yearly program with a total duration of 3 years. This program was designed to provide best industry practices for students who have done 10+2 and are interested in taking tourism industry as their career. The Programme is aimed at familiarizing you with varied aspects of Tourism, creating awareness about tourism, imparting basic training in organizing Tourism services, and opening career opportunities. The program will be of use to those, who are interested in employment (direct or indirect in Tourism Industry), intend to make a career in Tourism Industry, are providing tourism related services through their own enterprises, or planning to become such entrepreneurs. The program is also useful for those who are associated with tourism awareness programmes/research and would like to update their knowledge and skills in the field of travel and tourism.
Duration: Minimum 3 years and Maximum 6 years
Eligibility Criteria: 10+2 or Its Equivalent
Course Structure:
Total Course - 20
Total Credits -120
1st Year
2nd Year
3rd Year
Mandatory Documents Required During Admission:
+2 Transcript
SLC marksheet
Citizenship copy (If Date of Birth is mentioned in A.D.) or Valid Passport (Any One)
3PP size & 2 Auto Size Photo
Admission Session:
The admission in BATS is taken for January and July sessions.
Examination:
The examination will be taken by IGNOU through ICA.
Academic Counseling Session:
For few programs academic Counseling Session is provided for Selective subjects only. For further details on Academic Counseling Session do kindly contact Academic Coordinator at academic@ica.edu.np .